On the lighter side of things we ask Scott Manson – Managing Director, Middle East and Turkey at McAfee, about what makes him tick.
What would you describe as your most memorable achievement?
While being appointed Managing Director, Middle East and Turkey, for McAfee tops a long list of career achievements, my most memorable achievement is (and will always be) playing rugby for my beloved country, Scotland.
I played in the 1998/99 season for Scotland Under 21s and it was a dream come true to wear the Scottish Thistle. I also played several seasons in the first division from 1998 to 2002. Unfortunately, injury got in the way and I eventually traded in my boots for a laptop bag!
What first made you think of a career in technology?
After finishing university and rugby, I wanted to be challenged and I saw sales as a perfect fit to my competitive nature. At the time in the UK, telecommunications was being deregulated, and companies were coming to the market to challenge the incumbency of British Telecom.
I saw this technology trend as a great entry into the market. After a couple more forays with dotcoms and Internet service provision and hosted services, I finally found my sweet-spot in software.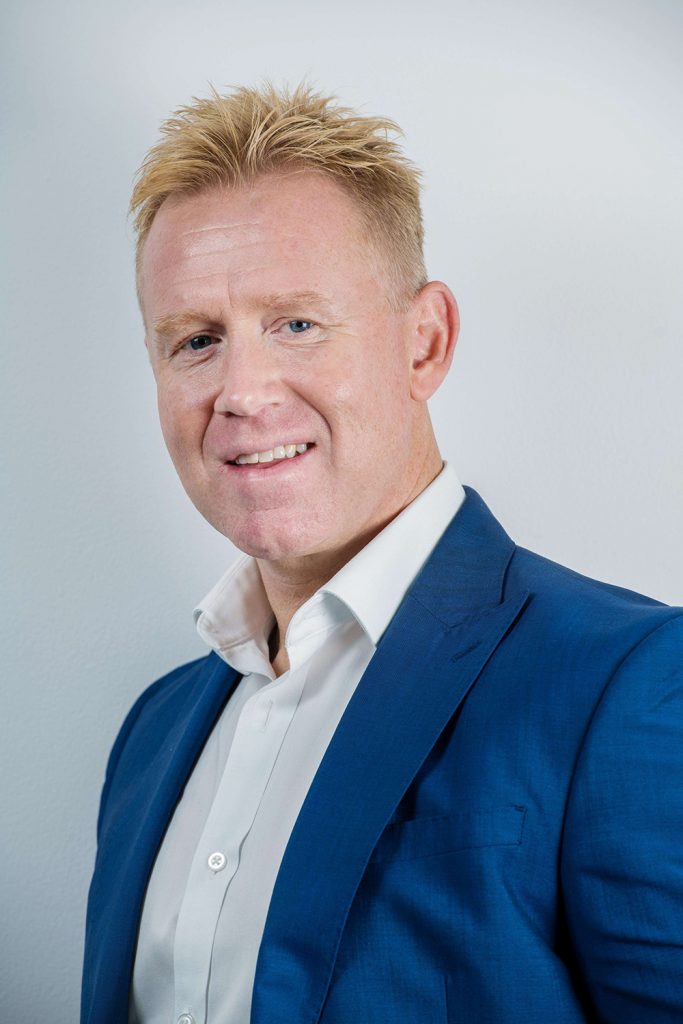 What style of management philosophy do you employ with your current position?
When it comes to management style, I aim, every day, to be what Robert Greenleaf called a servant leader – I truly believe my goal as a leader is to work for my employees, rather than having them work for me. My mantra is to guide, coach and eradicate barriers for them to be successful. Also, we spend so much of our lives at work, that I believe it's important we not only love what we do but love the people we do it with. So, I do focus on fostering a work environment where everyone feels valued.
What do you think is the current hot technology talking point?
I am most excited about all the applications of Artificial Intelligence (AI) and Machine Learning (ML). From autonomous vehicles to cybersecurity, we are already seeing some amazing use cases for these technologies and I fully expect the list to expand as the technologies mature. That being said, AI and ML do raise some interesting ethical questions and we must be sure that we keep control of certain aspects, and have a governing body to regulate the extent and the use cases we are involved in, so we do not misuse these technologies.
How do you deal with stress and unwind outside the office?
I find it hard to switch off, so I make it a point to exercise regularly as it forces me to disconnect for a bit. Also, I have three energetic young children, so I spend most of my free time with them running around and enjoying their sports and activities of choice – I find that children are a brilliant distraction to ensure that we do not take ourselves too seriously.
Also, although injuries have slowed me down, I try and sneak in a game of rugby whenever I can – there really is nothing like it to deal with the stresses of life!
If you could go back and change one career decision what would it be?
Honestly, I would not change a single thing, as I am a product of all the things I got right and wrong. I am a firm believer that the challenges you encounter through life help you build resilience – the only way you will improve both as a human being, and in your career, is if you meet the challenges head on and successfully navigate them.
What do you currently identify as the major areas of investment in your industry?
I touched on the potential for Artificial Intelligence and Machine Learning to be an industry game-changer – given the right use cases, these technologies can tip the scales in favour of white hats.
Cloud is another area where we will see significant investment when it comes to cybersecurity. According to McAfee's "Navigating a Cloudy Sky: Practical Guidance and the State of Cloud Security" report, more than 95% of companies today use cloud services and 83% store sensitive data in the cloud. Yet only 30% of companies state they can protect data with the same policies across their devices, network and in the cloud. Only 36% report they can enforce data loss prevention (DLP) rules in the cloud at all. As a consequence, we can expect to see adoption of Secure Access Service Edge (SASE) architecture, which aims to increase security and reduce the cost and complexity of modern cybersecurity.
What are the region-specific challenges when implementing new technologies in the Middle East?
Broadly speaking, I think we still have work to do in the region when it comes to having the skills needed to combat today's most sophisticated threats. One way to get around this is to cross-pollinate best practices more openly, and not to cut corners when it comes to investing in resources and technologies.
More specifically if we look at cloud security, one of the biggest challenges is around educating customers on the demarcation between service provider and company responsibilities in the cloud – too many customers assume that the cybersecurity requirements are automatically taken care of when they contract a cloud service provider. This is a mistake.
Cloud security is a shared responsibility. We are advising customers to get a clear matrix of ownership between themselves and the cloud provider. Particular focus should be made to data leakage from the cloud, to the cloud and between multiple clouds. The companies contracting cloud service providers must pay attention to this as they outsource workloads and applications to the cloud.
What changes to your job role have you seen in the last year and how do you see these developing in the next 12 months?
I have seen more attackers coming up with new ideas during the recent global pandemic. As a result, we are trying to stay ahead of the attackers by enforcing certain standards within our customer base, carrying out penetration testing and cyber assessments to see where gaps may be.
What advice would you offer somebody aspiring to obtain a C-level position in your industry?
Knowledge is key. In this day and age, particularly in the cybersecurity industry where the pace of technology advancement is so rapid, we cannot rely on generic understandings of our industry. We need to study constantly and keep abreast of the latest threats and defences – the more current your knowledge, the more relevant your role in the industry.
Also, from my own experience I can tell you that being a servant leader will go a long way in helping you build a tight-knit, high-performing team.
Click below to share this article