Gigamon, a leading network visibility provider for the digital enterprise, has introduced Gigamon Application Intelligence, which provides comprehensive visibility into the highly complex applications at the heart of Digital Transformations.
As organisations rapidly evolve through their Digital Transformation journey, agile and highly distributed applications challenge IT teams to achieve and maintain the required security, performance and customer experience.
The Gigamon Application Intelligence offering eliminates data silos by sharing application knowledge across the environment, enabling immediate action. With this visibility, performance is optimised, potential issues are thwarted and a consistent customer experience is delivered to ensure that the enterprise can run fast and stay secure.
The cornerstone of every organisation's Digital Transformation initiative are the mission critical applications which span dozens of infrastructure tiers and reside across on-premises, cloud and hybrid cloud networks. Organisations are investing heavily in initiatives to optimise performance and security so that the new breed of digital applications can function as designed – whether they are customer-facing, enabling a mobile workforce or running critical back-end operations.
The Gigamon Application Intelligence solution includes:
Application extraction: Share application data with appropriate tools to improve efficiency and security across the network
Application metadata: Generate over 5,000 application metadata elements to be shared with analytics tools to help teams quickly identify root causes of application performance degradation and potential security breaches
Application visualisation: Identify and classify thousands of business, consumer and custom-developed applications automatically
Gigamon Metadata Empowered Partner Program
This Application Intelligence release also marks the launch of the Gigamon Metadata Empowered Partner Program. Availability of over 5,000 metadata elements provides a new level of differentiation to network-based analytics tools for security, network monitoring and application monitoring.
Gigamon metadata is distributed using Common Event Format (CEF) or IPFIX format and Gigamon provides technical guidance to each of its integration partners.
As part of the Metadata Empowered Program, each partner gains access to various marketing and sales activities, such as Gigamon trade show demo stations, presence in Gigamon demo labs and access to the Gigamon sales force which covers over 3,300 large businesses and government organisations.
"A positive customer experience is the true scorecard of a successful Digital Transformation journey in today's competitive markets. At the heart of this success is agility, so as a broad set of digital applications are adopted to drive their business, the enterprise is under immense pressure to simultaneously identify performance bottlenecks and secure a broader potential attack surface. Failure on either front is catastrophic," said Paul Hooper, CEO of Gigamon.
"Now through Gigamon Application Intelligence, we are bringing unmatched visibility; no longer are we relying on siloed network traffic visibility in an era where organisations must holistically see and secure their digital domains in order to thrive and survive."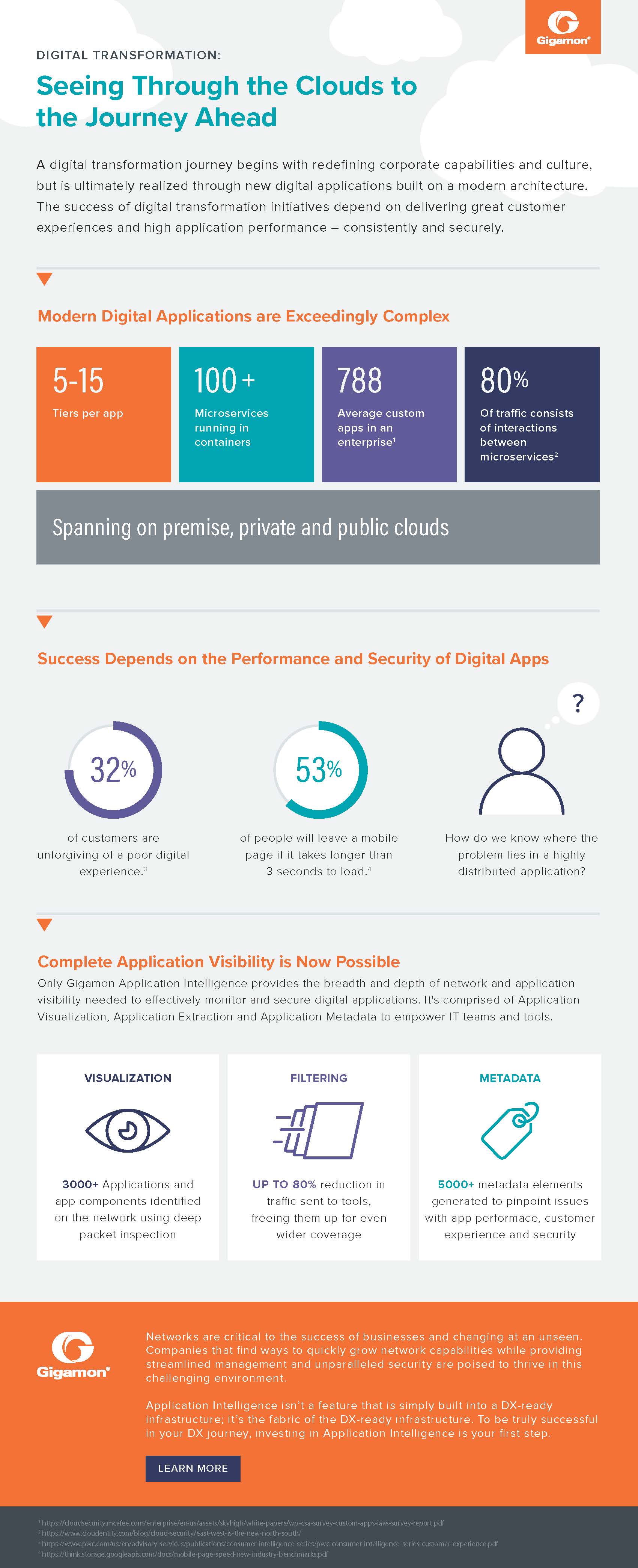 Click below to share this article