SonicWall research has highlighted an upward trend in the frequency of several cyberattack techniques, with malicious actors preying on vulnerabilities created during the pandemic. Osca St Marthe, Executive Director Sales Engineering, EMEA, SonicWall, tells Intelligent CISO's Jess Phillips how the company's portfolio of re-architectured solutions and 'Boundless Cybersecurity' model is offering advanced solutions to organisations seeking to close the security gaps in their business.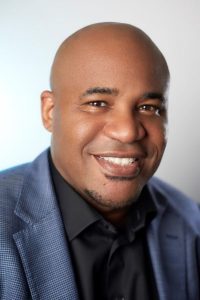 Tell us about the cybersecurity landscape right now – what are the biggest challenges for security teams?
In a traditional working setup, the standard approach to security was to protect the perimeter, secure endpoints, firewalls and networks to prevent malicious actors from getting inside systems and accessing critical data.
Although companies may have provided employees with various remote security tools such as VPNs, remote clients or secure mobile access, they are unlikely to have all the traditional layers of protection that they would normally have in an office environment, which leaves users more vulnerable to cyberattacks now.
Compounding this increased vulnerability model is the ever-evolving threat landscape. The shift to remote or hybrid working models and a subsequent dispersed workforce has been an opportunity for cybercriminals to prey on the most vulnerable during the pandemic.
Businesses are subject to even more devious attacks, including fileless and encrypted malware and spear phishing. The 2021 Sonicwall Cyber Threat Intelligence Report from SonicWall's Capture Labs, indicates there had been a 62% global surge in ransomware, a 34% hike in intrusion attempts and a record high 81.9 million hits for crypto jacking. The growing threat level and demands on security may, for many IT departments, put a high level of strain on both resource and budget. The report is available for download here.
Can you give us an overview of SonicWall's portfolio of re-architectured solutions?
SonicWall solutions are designed for the hyper-distributed era in a work reality where everyone is remote, mobile and unsecure. Our purpose-built platform solutions address our customers' demand for cybersecurity anywhere and anytime. This is even more crucial when considering the explosion of unsecured exposure points created by the new remote-working model. Our customers, partners and their business models are evolving to this new norm and we are ahead of that curve in innovation. We are designing solutions that help businesses address the traditional challenges of security while enabling them to learn and adapt to threats on the horizon.
Our solutions incorporate breakthrough AI and Machine Learning capabilities to accelerate threat detection and mitigation. Our patent-pending Real-Time Deep Memory Inspection (RTDMI) is able to weed out false positives and block unknown, evasive threats that have not previously been identified, enabling always-on, real-time, continuously updated protection. It enables security systems to guard against emerging threats rather than being purely reactive.
In the new normal working environment, to simplify the management needs associated with distributed locations, campuses and branch offices, new SonicWall secure SD-Branch capabilities deliver single-pane-of-glass management across LAN, WAN and security controls.
Cost-effective secure SD-WAN allows organisations to leverage less expensive Internet links. Organisations also can choose cost-effective subscription license models to control costs and reduce operational overhead.
How have customer requirements changed recently and how far have these shaped your product strategy?
Customers are looking for integrated solutions with a layered approach over point products. They need solutions that can scale with their business needs, pivot from corporate to remote working and continue to provide them with the security protection for the evolving threats they face every day.
At SonicWall, we include our partners and customers in these discussions, look at the threat landscape, their needs, their expected outcomes and focus on a strategy that provides innovation to the market and value to our customers. The net result of this collaboration is that SonicWall has created a new Boundless Cybersecurity model to offer advanced solutions to organisations seeking to close the security gaps in their business. Boundless Cybersecurity operates under three core principles:
Know the unknown – under which our Capture Advanced Threat Protection (ATP) cloud sandbox service, Real-Time Deep Memory Inspection (RTDMI), Machine Learning and deep cyberthreat intelligence work to detect and block evasive, cutting-edge and never-before-seen threats
Visibility and control – using the Capture Security Center tool along with Cloud Edge Secure Access, customers can control and protect network access based on identity, location and device parameters
Disruptive economics – we help customers scale TCO by offering disruptive, scalable pricing that makes Boundless Security cost-effective for organisations of any size
From your conversations with CISOs, what are their key priorities right now and how do your solutions align with these?
The CISOs we have spoken with are first and foremost looking for a partnership. Working with companies that understand their challenges both IT and business, what keeps them awake and how we are innovating to solve their current and future needs. They are looking for value and outcomes over point product solutions and looking for a vendor that can help them demonstrate ROI and metrics that align to their directives.
At SonicWall, our goal and focus is to be engaged with our customers and partners, keep them informed as to what's coming, advise how we can solve their challenges and how we do it better or differently and where we partner and integrate with their long term IT investments.
Tell us about your new SASE offering and the security challenges this is overcoming?
We introduced our Cloud Edge Secure Access solution as a first step in getting our customers on that journey, with ease of deployment, to use Zero Trust security for site-to site and hybrid cloud connectivity. Built around a least-privilege access philosophy, this robust-cloud-native SASE offering lets IT admins limit access to only those who need it.
With the power to control and protect network access to both managed and unmanaged devices based on identity, location and device parameters, businesses can now protect sensitive areas of the network, secure resources and protect against common cyberattacks like DDoS, SlowLoris and SYN Flood – all without sacrificing productivity or flexibility.
How do you integrate with third party technology vendors and what are the benefits of this for end users?
As emerging technologies mature, it's imperative that companies make the necessary investments to ensure they are prepared for what is to come while making it seamless to the operation of their organisations. By forming cooperative alliances with key technology companies, we ensure that our solutions are deployed seamlessly.
SonicWall has a collaboration with Perimeter 81 to integrate its security services features to create one of the strongest SASE offerings in the network security space and place ourselves, and our customers, at the forefront of an emerging and promising market. We've also joined forces with SentinelOne to enable autonomous prevention, detection and response capabilities that extend far beyond traditional endpoints in protecting enterprise networks of the future.
We are also open to working with our customers on new collaboration and integration solutions.
How do your solutions support stretched security teams who may also be facing budgetary pressures given the ongoing uncertainty caused by the pandemic?
As the world begins to re-open its doors, organisations must re-architect for the 'new business normal,' which includes implementing cost-effective, software-defined networking and security principles and services across the business.
At Sonicwall, we are focused on providing platform based, integrated solutions, workflow, management and reporting to reduce the overall admin time and provide deeper insights into their environments. With zero touch deployments, automated workflows and integrated solutions, we are paving the way for our partners and customers to do more with less.
In addition, our solution bundles and simple upgrade plans enable our customers the flexibility to upgrade seamlessly whilst retaining the ROI they expect and need from a trusted vendor.
What advice would you offer CISOs to ensure they can securely pursue Digital Transformation initiatives?
Most CISOs we speak to already have a handle on what's important. The CISOs who are leading the way tend to be the ones who are change agents for their companies. They act with a sense of urgency, constantly looking to adapt and explore what can be done differently with the resources available.
Our repeated advice is to consider where your company is going and collaborate with your internal stakeholders and supply chain to form a cohesive and holistic plan. Ensure you prioritise what's important, what can be done today and what the expected outcome looks like.
Choose vendors who are aligned to your business needs of today and tomorrow and who want to partner with you over selling you a point solution. Embrace the new norm as it's already here.
In 2021, when the security challenges are greater than ever, it is key to offer anywhere, anytime protection. No one vendor has the silver bullet to solve everything, so ensure vendors are working together to deliver business value, outcomes and the assurance you are looking for in today's new norm.
Click below to share this article