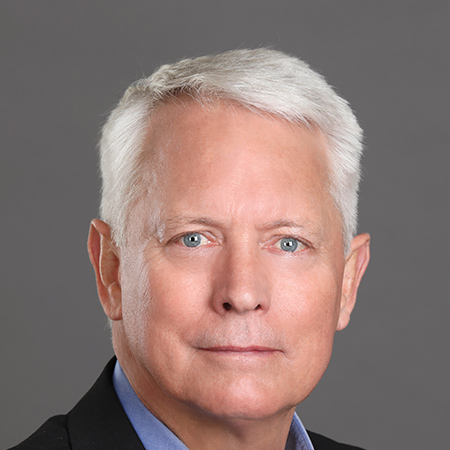 What would you describe as your most memorable achievement?
I am fortunate that I have been able to achieve a number of notable high points in my working career. However, rather than one moment, my most memorable career achievement has to be the people I've met and the relationships I've built along the way. I'm very grateful to have had the opportunity to work with some of the most talented and brightest people, where everyone is willing to share their expertise and knowledge. Ultimately, it's these people that have helped me to become the leader that I am today.
What first made you think of a career in technology?
A career in technology was somewhat inevitable for me. I went to Heriot-Watt University in Edinburgh where I studied electrical and electronic engineering as an undergraduate. After that, I went on to undertake a Master of Science in digital techniques (computer architectures and computer science) and then pursued a PhD in video and image compression where I chose to focus my paper on video compression and Machine Learning (ML).
After my studies, I became a research engineer at Kaiser Electronics which brought me to California. In my role there, I was involved with designing digital map displays for aircraft, a little like what you'd expect to see in Top Gun! I was at Kaiser Electronics for three years before moving on to pursue positions at other technology companies like Sun Microsystems, Avaya, FICO and, of course, Jumio.
Given the constantly evolving nature of technology, there's always something new to learn and each role has allowed me to be creative and develop solutions for new challenges.
What style of management philosophy do you employ with your current position?
Agility and a readiness to keep learning and improving are core philosophies for me. On a practical level, in my role at Jumio, that means ensuring our system is learning to detect forgeries and other anomalies on documents and are able to quickly and accurately return relevant, actionable results to customers in real-time. This takes teams of scientists and engineers with clear goals and objectives, who have the ability to make course corrections as new information is uncovered.
In terms of how I manage my teams, I believe there is a clear relationship between time spent learning and a person's career satisfaction, career prospects and general happiness. Therefore, I see it as my role to incorporate active learning in the workplace where possible, while also encouraging team members – regardless of their position – to share ideas and speak up. By creating a culture that does not shy away from healthy debate, we are able to break the mould of forced march development and innovate.
What do you think has emerged as the technology trend of 2022 and why?
Identity fraud remained a key threat and the number of cases recorded grew by 22% in 2021, accounting for 63% of all types of online fraud cases recorded to the National Fraud Database. More than ever, we're seeing cyberattackers using a combination of real and fake personal information, including Social Security numbers, birthdates, addresses, employment histories and more, to create fake or synthetic identities.
Once created, they're used to apply for new accounts that fraud detection models interpret as a legitimate new identity and grant credit to the attackers. It's the fastest-growing form of identity fraud today because it's undetectable by many organisations' existing fraud prevention techniques, models and security stacks.
However, AI and ML are changing the game. With AI's many predictive analytics and ML's techniques, these technologies are ideal for finding anomalies in identity-based activity in real-time. Therefore, by leveraging them, organisations are becoming able to approve more new customers, more easily, while better detecting fraud.
What do you currently identify as the major areas of investment in your industry?
As mentioned above, ML and AI trawl through data to detect any patterns, anomalies and changes in patterns. This means that the more data an ML model has to train on, the broader the purview of the problem. As such, the areas of data harvesting, model training and model development are major areas of investment so we can create new models and algorithms in order to provide greater speed and accuracy when it comes to data extraction, fraud detection and risk scoring.
For example, financial services organisations want to onboard customers and make that experience as frictionless as possible, while at the same protecting themselves against potential fraudsters. By applying these technologies, they can benefit from remote identification and verification without the need for human intervention, thus in turn reducing costs, providing an entirely self-serviced user journey and a more streamlined experience for legitimate customers.
How do you deal with stress and unwind outside of the office?
I love to play golf and when I'm not on the course, I love to read books about golf. No matter how much you practice and play, it seems like you can always get better!
If you could go back and change one career decision, what would it be?
I would take more time to travel and read more broadly about related fields I was working in. Lastly, spend more time with people that could have mentored me. I believe taking the time to learn from others on an ongoing basis as well as spending time networking will be invaluable as you navigate through your career.
What are the region-specific challenges when implementing new technologies in Europe?
Europe has 24 official languages but many more distinct cultural groups, they say upward of 160. When designing products and implementing them for such a diverse group you have to take time to understand and interact with the critical buyers of your products to meet their specific needs. The regulatory side is also unique in a number of ways with GDPR and more recently the Digital Market Act.
What changes to your job role have you seen in the last year and how do you see these developing in the next 12 months?
The last year has continued to show us how quickly things can change. The mass move to conducting activities online – from banking to health checkups – evolved further as it became much more of the norm. This required us to subsequently evolve our technologies to continue to adapt to this and the associated challenges and opportunities. However, one thing that hasn't changed is the potential for fraud in the online world. As such, looking ahead to 2023, the CTO needs to continue to balance both short- and long-term goals. Those short-term goals are vital in keeping us agile and responsive, while long-term goals keep us on track in terms of what we need to achieve more broadly and give us a North Star to work toward.
Fraud is increasing rapidly for many reasons and continuously understanding the new fraud attack schemes and defending against them is vital to the continued healthy growth of online business, educational and gaming activities.
What advice would you offer somebody aspiring to obtain a C-level position in your industry?
Never stop learning. Find mentors on your journey and network every day you can. Know your business inside out – from the key industry players and latest trends to the customers you serve, competitors, your company's business model and how it fits into the ecosystem. Keeping up to date with this knowledge will strengthen your overall business acumen in the long run and make you a go-to resource at your company. I apply this even today and continue to study innovation and how to implement disruptive technologies successfully.
Click below to share this article