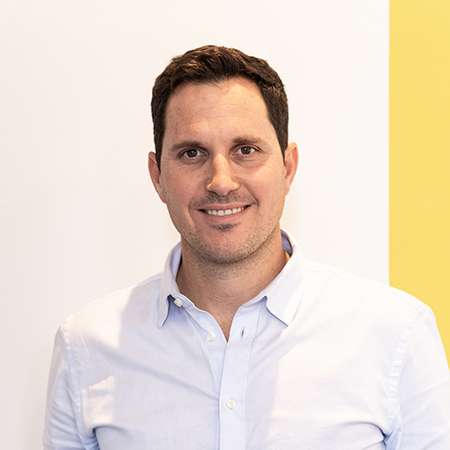 What would you describe as your most memorable achievement in the cybersecurity industry?
I don't have one particular achievement but a host of achievements where I've been very proud of our team, the culture we have built and the capability of our team at Nclose to be where we are – it's such a phenomenal achievement to see where we are today.
The nature of this industry is we have a lot of small wins and not really one large win and that's because we protect our customers every day from different cyberattacks which are always proud moments and achievements.
What first made you think of a career in cybersecurity?
I never actually pursued a career in cybersecurity, I didn't know what it was and the opportunity sort of fell into my lap two decades ago. When it happened, I never really realised what I was getting myself into and at that time it was called IT Security, so complete uncharted territory for me.
Fortunately, I enjoy and love it, I like the diverse challenges and the variety of people we get to engage and have conversations with from different backgrounds and cultures, who have different insights and opinions of things concerning cybersecurity.
What style of management philosophy do you employ with your current position?
We give everyone in the team a significant amount of rope to act responsibly as individuals, to take the team into consideration in terms of how they conduct themselves every day and ensure they take full ownership and accountability of their roles and when they engage with customers.
Building this philosophy took some time, because in the beginning you have to place trust in people that they would do their jobs and we realised giving our team full control of their roles as their own managers has created a productive culture at Nclose.
What do you think is the current hot cybersecurity talking point?
From my perspective, probably the cloud and how we secure our customer's data and infrastructure within the cloud as one element. However, another element is securing people's identities, particularly in businesses that use identity-based technologies and capabilities.
My advice for these businesses is to identify what they are trying to mitigate and what would be the best route to mitigate a potential compromise as fast as possible. With anything, identify challenges as early as possible, which will give you time to develop a strategy to prevent and mitigate those challenges quickly.
How do you deal with stress and unwind outside the office?
I have a block in my calendar in the morning on two days during the week where I have a run on the mountain with my dogs. I'm a passionate fisherman and love being out on the water, usually around 100km offshore fishing for Yellow Fin Tuna and just being out there with no one to talk to, listening to the wind and the waves, while trying to outsmart and catch a Tuna – which brings a different kind of stress. Saving the best for last, I've got an amazing family, my two kids and my wife definitely help me de-stress outside of work and they provide a necessary distraction when I need it.
If you could go back and change one career decision what would it be?
Considering where we are today, there isn't really anything I would completely change. If I'm being nit-picky, maybe I would make marginal changes to some decisions I've made in the past. I mean the way we have built Nclose has been done conservatively, which probably contributed to slower growth as a business but by doing that we've built an incredible foundation today, which has given us tremendous resiliency in an industry of constant change.
If anything, with all the responsibilities I have today and if I was approached to start a business, I would turn it down compared to when I started Nclose in my 20s with no responsibilities, for example, I didn't have a wife or kids to factor in, only myself back then.
What do you currently identify as the major areas of investment in the cybersecurity industry?
By far the biggest investment is people, educating and giving people the opportunity to join this industry. From a South African perspective, the skills shortage in the industry is not something that can't be solved. We have such a vast volume of unskilled and skilled youth ready to learn or grab opportunities.
The nature of our country has made us incredibly resilient people. We make things happen and there is so much untapped potential from the people in our country that needs to be realised. We are proper thought leaders and inventors if given the opportunity.
Are there any differences in the way cybersecurity challenges need to be tackled in the different regions?
Different regions have different legislation and cybersecurity requirements may differ or require more or less elements by region. Fortunately, in South Africa our legislation is not very strict when it comes to cybersecurity, so organisations are able to focus on cybersecurity purely for their protection and mitigation processes without having to worry about specific requirements by them or legislation. So, I would say for us, cybersecurity challenges differ in industry rather than per region.
What changes to your job role have you seen in the last year and how do you see these developing in the next 12 months?
Keeping our service delivery consistent. Over the past year Nclose has grown twice over and we continue to get larger. With that growth in business, you need to have a tremendous amount of structure, but the challenge is delivering a service like a small business.
What I mean by that is how we have engaged with our customers since we were a small business. With us getting bigger, that quality of service, our culture, relationship building, communication and making lives easier for our customers stays exactly the same as it was when we were a handful of people.
What advice would you offer somebody aspiring to obtain a C-level position in the security industry?
You need to be able to engage with people on the right level. That's my biggest piece of advice. You have to have an open mind; many people have different opinions and they have the right to differ in opinion.
With that in mind, have robust conversations with people that have different opinions, not for the purpose of challenging them but to understand their perspective. Always listen, because everyone in this industry has earned the right to be where they are and I'm not just talking about people in management positions – your team and the people you work closest with will provide you with so much information for you to learn from.
Click below to share this article